POLYTEC: A WORLD-RENOWNED BRAND IN THE FIELD OF ROBOTICS
Polytec business strategies are focused on the satisfaction of its customers. We conduct feasibility studies with 3D spatial data acquisition in order to evaluate the impacts and make suitable choices. Every system is designed according to the specific requirements of the customer. 3D drawings and simulations replicate robot motion in a real working environment. This procedure allows to verify the actual feasibility of a project, thus saving time and money and showing the resulting advantages. Every robotic cell is assembled inside BM Group Polytec's workshop. All environmental conditions and plant operations are recreated for the optimal fine-tuning of the systems. During the Factory Acceptance Test, customers can see their robots, test them and define their performance before they are dispatched to their factories. In agreement with the customer, BM Group Polytec directly arranges and supervises both installation and start-up under the coordination of a Project Manager, who makes sure that the machine is installed, tested, operated and maintained according to the operational requirements. Technical support and training are an integral part of the commissioning process.
Robotics for the steel industrial sector (steelworks, rolling mills, pipe mills, galvanizing lines);

Robotics for foundries;

Robotics for pulp and paper mills;

Handling and Palletizing robotic plants;

Tailor-made robotics;

Intralogistics;

AMR & LGV;
Integration of robotic cells with existing automation platforms;
Computer Vision 2D/3D & AI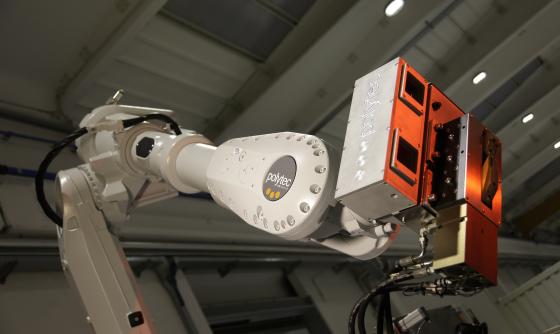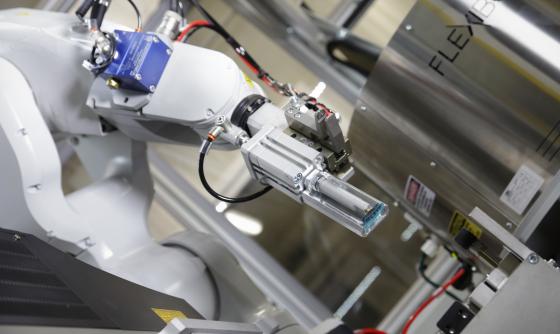 Smart Robotics, Tailor-Made
"We aim at playing a leading role in this field. Every project begins with an accurate feasibility study and the detailed design of every single component. We search for and select the best technologies available, also in collaboration with our Software Division and mechanical technicians. We believe the interaction between human intelligence and robotics is a key factor for the development of new powerful tools that will lead us to great achievements in terms of innovation."
Andrea Faes
Manager of the Mechatronic Engineering Division | BM Group Polytec