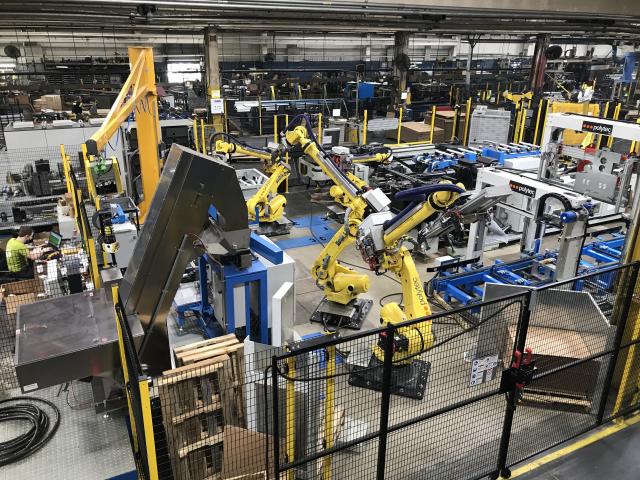 BM Group Polytec is announcing the success of its recent partnership with Picoma, an American manufacturer of elbows, couplings, and nipples. Picoma commissioned BM Group Polytec to automate the 4" bending unit in Picoma's facility in Cambridge, Ohio, and it's been operational since April 2021. The newly upgraded facility is a collaborative environment that utilizes a mix of humans and robots, which is designed to improve production capacity, maintain high-quality standards and tight tolerances, and improve safety on the production floor.
"This is an example of how successful human-robot collaborative environments can be. They utilize the strengths and capabilities of both operators and robots, overcome their limitations, and reduce their health and safety risks," says Vittore Girardin, Key Account Manager of steel tube at Polytec USA, a company part of BM Group. "When we see the satisfaction on the faces of operators it makes us excited about the progress we've made and determined to continue developing new technological solutions."
Integrating robotics in the steel industry can be a challenge because of the unique combination of force and precision required to manufacture steel products. With more than 25 years of experience in the field of automation, BM Group Polytec was able to help Picoma bring collaborative robotics technology into its manufacturing facility.
Tammy Stage, a Picoma Bender Operator of almost 30 years, collaborated with BM Group Polytec throughout the automation process, helping identify critical issues the bending unit was facing and set goals for the project. In a recent meeting with Polytec USA, she expressed her enthusiasm in seeing that everybody at Picoma who once operated manually now appreciates and supports technology and innovation.