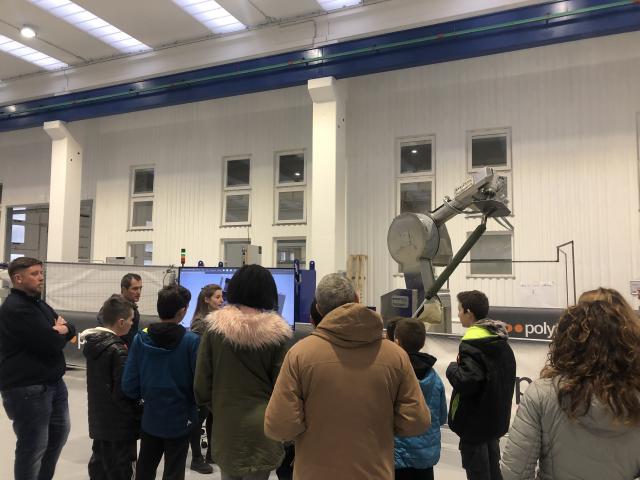 Once again, we have opened the doors of our Headquarter in Borgo Chiese #Trentino. 
On Saturday 3rd, we hosted a meeting dedicated to students for their secondary school & future's job orientation. 🧭
Our thirteen years old students participated together with their parents to our "orientation compass wanted" session: after a short company overview presentation, students had the opportunity to discover BM Group Polytec future's vision.
The tour was hosted by various departments chiefs, who made themselves available to show some robotic cells moving and to answer the young visitors' questions.
On a more informal note, the parents of our little guests had the chance to confront the Managing Director and part of HR team about the difficulties of facing such an important choice, about useful orientation activities and future's jobs and skills requested by BM Group Polytec.
Thank you to all participants for accepting our invitation. 
Thanks to all the colleagues who have made this initiative an interesting moment of information and discussion with the new generations of our territory.
Massimo Zanotti Omar Bazzoli Omar Gualdi Andrea Faes Vania Levorato Valentino Bazzoli Diego Bazzani Anna Zoppirolli Maria Avruyan Elisa Bianco Stefanie Zuegg