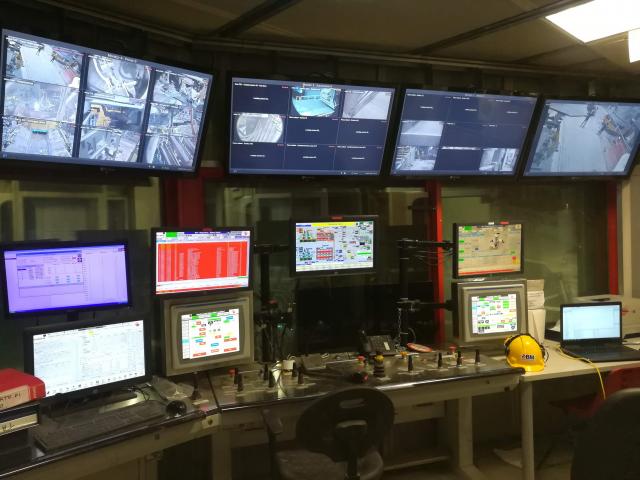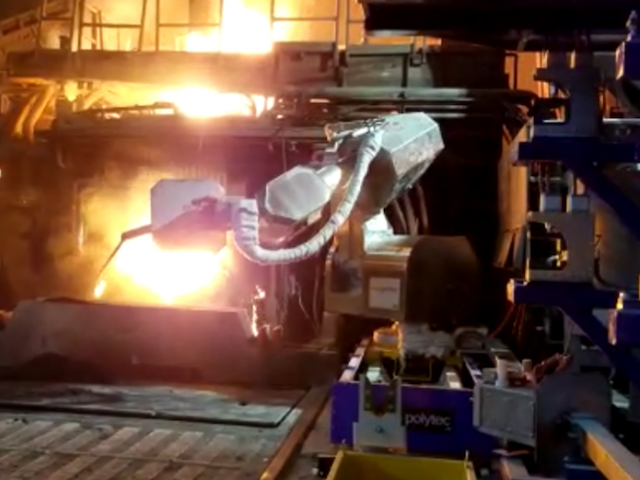 Tenova signed a strategic agreement with BM Group Polytec S.p.A for robotics, with the aim to enhance steel plants' performances and workers' safety. 
Castellanza, June 12, 2018 – Improvement of the safety level on the workplace and reduction of the length of the productive cycle: these are the primary objectives of the agreement for the implementation and sale of robotics solutions for steel plants, concluded between Tenova– a company of the Techint Group specialized in innovative solutions for the metals and mining industries – and Polytec – worldwide leader in robotics solutions for the metals industry, brand of BM Group Polytec S.p.A.
Thanks to the collaboration with Polytec, Tenova moves forward in the development of key technologies of the so-called "fourth industrial revolution", with the goal to be leader in Industry 4.0 solutions for the metals industry.
Tenova – whose approach is characterized by high standards of innovation, reliability and safety – has found a valuable partner in Polytec. Thanks to its high technological standards, PolyTEN is a range of solutions that allow steelmakers to increase safety in the furnace area, combining improvements in productivity and cost reduction. 
Within the PolyTEN collection, PolyEye Beesafe is a state-of-the-art anthropomorphic robot – part of Tenova technological platform called "No Man on the Floor" – which was designed to enable the full operation of the furnace without workers on the field. PolyEye Beesafe makes possible to view the inside of the furnace and conduct a thorough inspection to identify potential malfunctions and facilitate predictive maintenance interventions.
Thus, the advantages of the offered solutions concern operations: enhancement of the safety level for operators; improvement of working conditions; increase in production capacity and plant reliability; and optimization of production process activities.
The agreement between the two Italian companies – major players in the steel sector – enables Tenova to be present on the market with its own suite of robotics solutions, fully created by Polytec. With more than 130 installations in steel plants, rolling mills and pipe plants worldwide, Polytec has been able to develop in a few years a complete range of "smart" robotic islands. These can be installed in existing plants as well as in new ones, integrating and optimizing the entire productive process, so to make it more efficient and safer for operators. 
 "The speed at which the 4.0 revolution is entering the metals industry is such that, only through collaborations between excellent partners – as I believe to be the case of Tenova and BM Group Polytec S.p.A. – it is possible to react promptly and effectively to manufacturers' new needs", affirms Andrea Tonini, BM Group Holding S.p.A. Sales Director and Partner.  "Polytec brand is the result of years of investment in R&D projects and of our technical teams' intensive work. The Artificial Intelligence systems that we project and implement in our industrial robots represent a new tool available to manufacturers in order to gather objective productivity data, fundamental for process analysis and enhancement. This approach is part of the continuous improvement and optimization that the current competitive market demands. We are proud to make available our know-how also to Tenova's customers".
"Plant safety and continuous innovation are two top priorities for Tenova. Technologies 4.0 like robotics allow our customers to increase productivity and be more competitive, without giving up on safety, but, on the contrary, increasing it",states Mario Marcozzi, Tenova Melt Shops Marketing & Sales Director. "This partnership with BM Group Polytec S.p.A. is part of the path towards digital transformation that Tenova has embraced these years, also thanks to important collaborations, first of all the partnership with Microsoft".