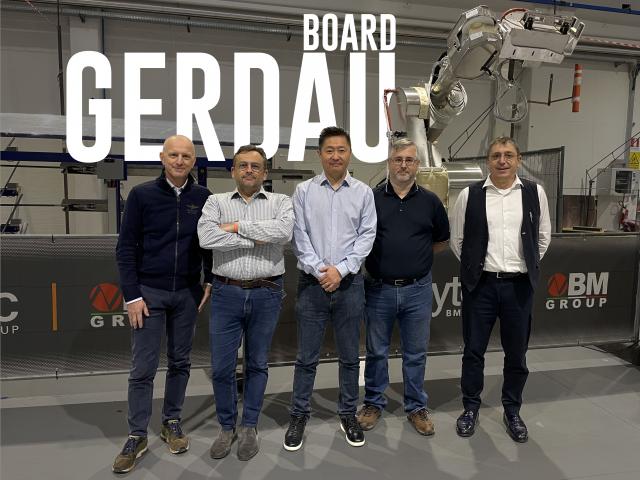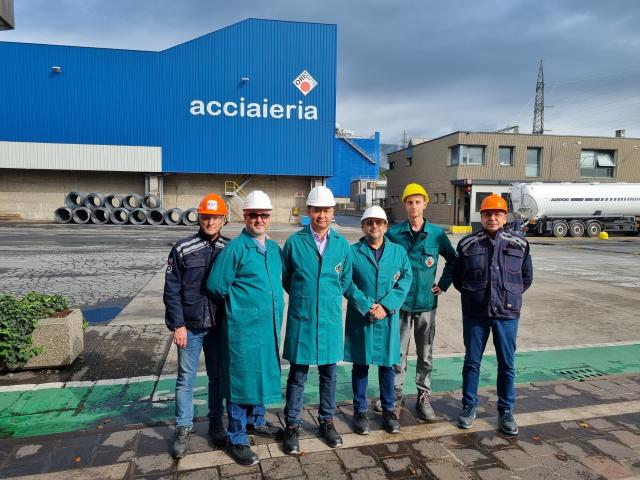 Chia Yuan Wang GLN President Gerdau Long Steel North America, Dean Peery, Vice President Operations Gerdau Long Steel North America and Carlo Travaglini, Director Technology Gerdau Long Steel North America visited Polytec's headquarters in Italy where robotic and automation solutions are engineered, built and tested.
The Gerdau Board met BM Group Polytec Management to outline a win-win strategy for the development of new products and solutions.
Digital Transformation and robotics are the heart of the seven years long strategic collaboration between Gerdau and Polytec, which resulted in numerous successful automation and robotics projects and with more ambitious challenges to come in the future. The two day program has been enriched by the visit to important Italian steel plants, guided by Andrea Tonini CSO and Board Member BM Group Polytec and Vittore Girardin Sales Manager Polytec USA Corp.