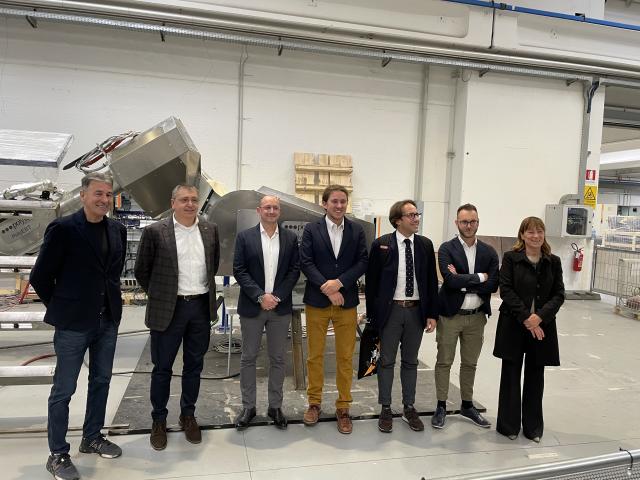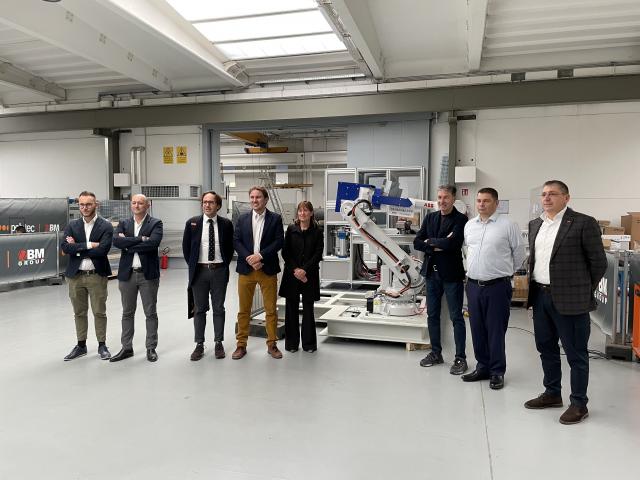 Today we had the pleasure of hosting in our headquarters, by the presence of the Provincial Councilor for Education, University and Culture Mirko Bisesti, the Press Conference for the presentation of the new IFTS class in Industrial Robotics which will start in February 2023 in #Trentino.
 
A great team work involving the school, ENAIP TRENTINO, the institutions, the Autonomous Province of Trento, and the companies, BM Group Polytec, Girardini Srl and INNOVA Energie.
 
A concrete response to the demand from the labor market and the entire manufacturing sector that accelerates the digital transformation of production processes.
 
Massimo Zanotti, Chief Operation Officer of BM Group Polytec: "The #ENAIPTRENTINO Professional Training Center has involved us together with the other two partner companies in the drafting of a training project that is qualifying and that offers members the opportunity to experience, as much as possible , the job. Out of the total 800 hours of the course, half will in fact be internships in the company. Our company is primarily looking for and needs to include profiles with this specialization in its workforce. We therefore hope that this new proposal will be successful and that among the participants there are numerous candidates interested in evaluating, once the course is completed, our job opportunities in BM Group Polytec."
https://www.ufficiostampa.provincia.tn.it/Comunicati/Bisesti-Ecco-il-primo-corso-in-Robotica-industriale-per-formare-gli-esperti-dell-innovazione
https://www.innovationpost.it/attualita/formazione-e-competenze/in-trentino-un-corso-di-robotica-industriale-per-formare-gli-esperti-dellinnovazione/
https://www.ladige.it/cronaca/2022/11/14/si-punta-sull-eccellenza-primo-corso-in-robotica-industriale-per-formare-gli-esperti-dell-innovazione-1.3357109
https://www.gazzettadellevalli.it/campiglio/enaip-tione-il-primo-corso-in-robotica-industriale-397096/
https://www.iltquotidiano.it/articoli/robotica-e-meccatronica-al-via-il-nuovo-corso-pilota-in-enaip-a-tione/
https://www.ladige.it/cronaca/2022/11/14/si-punta-sull-eccellenza-primo-corso-in-robotica-industriale-per-formare-gli-esperti-dell-innovazione-1.3357109
https://www.unsertirol24.com/2022/11/16/robotica-industriale/
https://www.vivoscuola.it/Rassegna-Stampa/Bisesti-Ecco-il-primo-corso-in-Robotica-industriale-per-formare-gli-esperti-dell-innovazione
https://www.agenziagiornalisticaopinione.it/lancio-dagenzia-tn-aa/pat-percorso-post-diploma-bisesti-primo-corso-in-robotica-industriale-per-formare-gli-esperti-dellinnovazione/
https://secolo-trentino.com/2022/11/14/corso-robotica-industriale-bisesti-iniziativa-apripista-unoccasione-importante-studenti-aziende/
https://labusa.info/ecco-il-primo-corso-in-robotica-industriale-del-trentino/